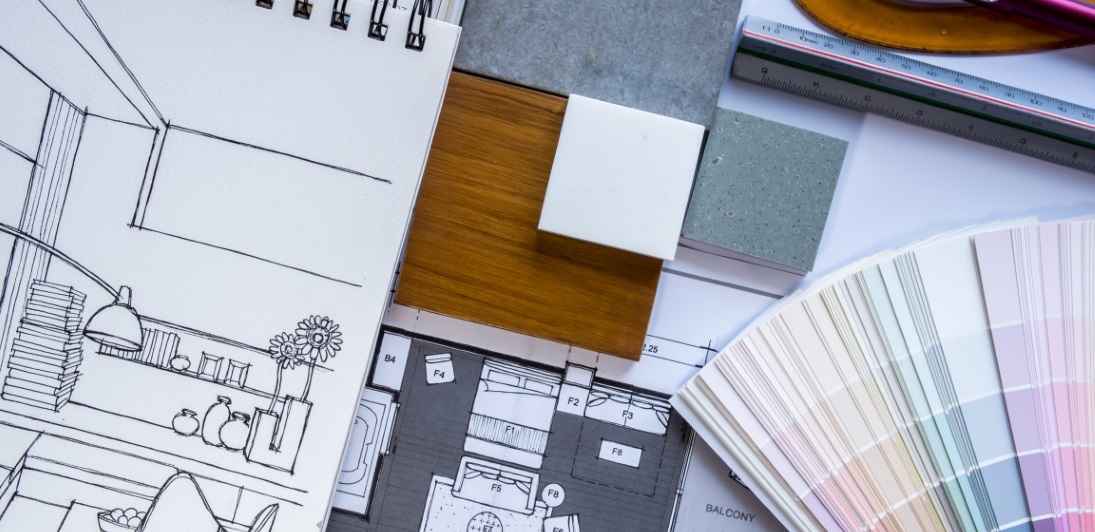 Designing the perfect interior. What should we look at? Where to start?
The apartment is a private asylum for you, giving you a sense of security and peace. It is important that we feel good and comfortable with our four walls. To achieve this, it is not enough just to have a roof over your head. It is important that the interior of our house is arranged in such a way and style that best reflects us.
What is worth taking into account?
When arranging the interior, it is worth taking into account the size of the apartment, financial possibilities, and most importantly, the tastes and temperament of its inhabitants. It will also be a good idea to divide the house into a private zone (e.g. bedroom) and such a part to which we will invite friends (e.g. living room).
Optically enlarge your hallway
The first room that people see entering the apartment is the hallway. So make sure that this room looks neat and "invites" guests inside. To enlarge it optically, place mirrors on the walls and ensure good lighting. Remember that the first impression is the most important, so it is worth putting on built-in wardrobes rather than mounting a row of external hangers, on which it is difficult to keep the order constantly.
Let natural sunlight into the interior
Each of us feels best when we are in well-lit rooms. We have more energy to act and a better mood! That is why it is worth taking care that the windows in our house or apartment are not covered by furniture or additional accessories.
Play with colours! Use contrasts and gradation of shades
The basic colour for which we can paint the walls is of course white (see colour trends for 2020). This color is universal - you can easily match it with furniture and other elements, such as patterns on the walls. A very effective trick in the "white apartment" is to paint one wall in a different color, which will match the equipment, such as sofa, furniture or accessories. In large, spacious rooms, warm colours, e.g. earthy colours, which give the room a cosy effect, will work well. It is not a very good idea to use very vivid, "rectangular" colours. There is a risk that their dominance will become overwhelming for the tenants after a relatively short time. Bright, subdued colours enlarge the room and also make it more elegant. It is also good when the character of the rooms is built up by contrasts - stronger accents such as black table legs or dark lamps. The interior then seems less monotonous.
Locate the focal point of the room
Each room should have its own focal point, i.e. a piece of furniture or a place where other items of equipment are positioned. Traditionally, the furniture in a living room is positioned in the direction of the TV set or fireplace, but that doesn't mean you have to follow this custom. Such a point may be, for example, a leisure zone with family or friends, a place to relax, etc.
Divide the apartment into zones
Appropriate division of our house into night, day and economic zones is a very important part of the interior design process. First of all, it is necessary to ensure good sound insulation between them. What is more, an element of the effective division of the house will also be to determine who a particular bedroom will belong to. When each of the household members will be given their own asylum, it will be easier to organize their life together, establish individual responsibilities, and each will take care of their own corner.
Tricks in lounge design
The living room, or living room, is one of the most important rooms in the whole house. It is a place where we relax, spend time with family, friends or organize parties. The living room has to be spacious or make such an impression. That is why in small flats it is worth to use one type of panel on the whole area of the flat. In a small area, light colours on the walls - shades of white, light grays or beige - will also be a good choice.
Tricks in kitchen design
The kitchen should be primarily functional. That's why in small kitchens, it's worth choosing custom-made furniture - making the most of the size of the room and its height. It's a good idea for cabinets to end up right at the ceiling. This will allow you to store more dishes in them and minimize the areas where dust collects unnecessarily. If your kitchen is really small, you can also put a table with a folding countertop in it. Whether your kitchen is modern or rustic, etc., it's a good idea to have an accessory such as herbal pots and herbs, and a stylish agd-style kettle and coffee maker.
How to choose colours for your interior?
The colour we paint the walls in a given room is an extremely important aspect of interior design. First of all, it is worth considering what will be the purpose of a particular room, analyze its size, possible equipment, which household members will use it, and so on. However, we can distinguish several rules concerning the selection of colours for interiors:
For small rooms let's choose light colours, warm or cold,
When painting walls in a room in different colours, let us choose colours of similar intensity,
let's choose the leading colour, dominant in the room,
For open spaces, colours should be differentiated so that one part can be distinguished from another.